About 2 years ago, I quit my job to take some time to rest and follow my passions.
While those were the primary goals, I was also trying to make my projects my full time income. I haven't succeeded yet and there are some outside factors limiting how much more time I can put in for now, but I have done some really cool stuff along the way. So it's time to have a look at some highlights.
Table of contents
handWavey
If you look at nothing else; this is the one to look at.
TL;DR: A more intuitive/usable way to control your computer using a leapmotion/ultraleap controller.
There have been several implementations of this idea over the years. But I have yet to see one that I'd be happy to use on a daily basis. That's what this project was for. I actually got it running so well that by the end of the project, I was actually faster with handWavey than I was with a mouse. To hit that home a little further, that's comparing 4 months of usage to >30 years of usage.
I later did some informal ergonomics testing compared to a mouse, which involved not using it for a while. Coming back to it; I'm a little out of practice, and there are some things that I want to improve, but this is so fricken cool, that I'm really looking forward to doing more with it.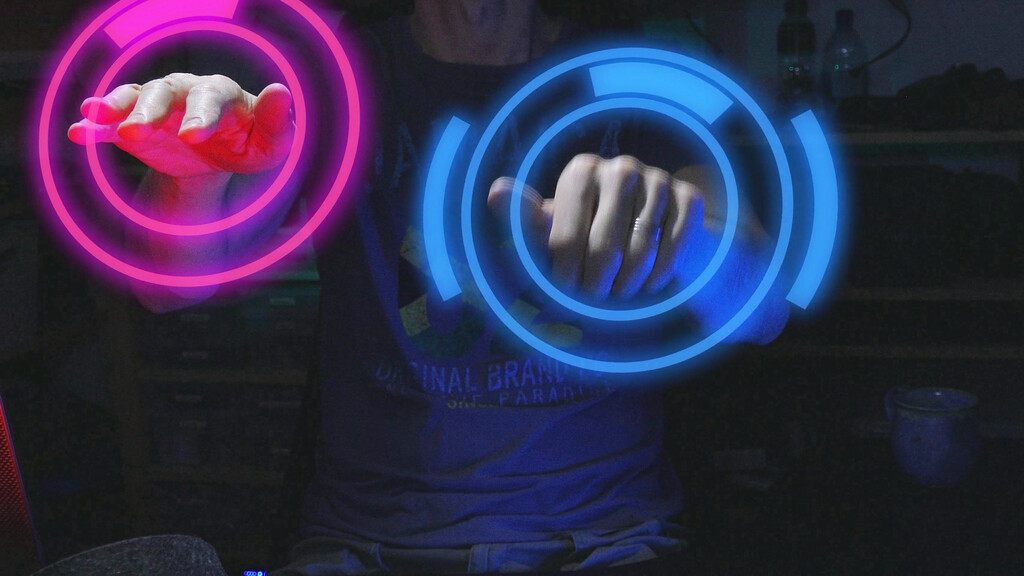 Above: A shot from the video where I'm demoing handWavey, with some graphics to give it a certain movie feel.
Resolution deep dive
TL;DR: A series of deep dives into how much resolution on your phone's display you can actually make use of.
This was way more satisfying than I expected. I wasn't sure if I was even going to get anything conclusive out of it, but the project just kept on giving. I hope to release more of what I found when time allows.
To help quantify various observations, I wrote an Android app.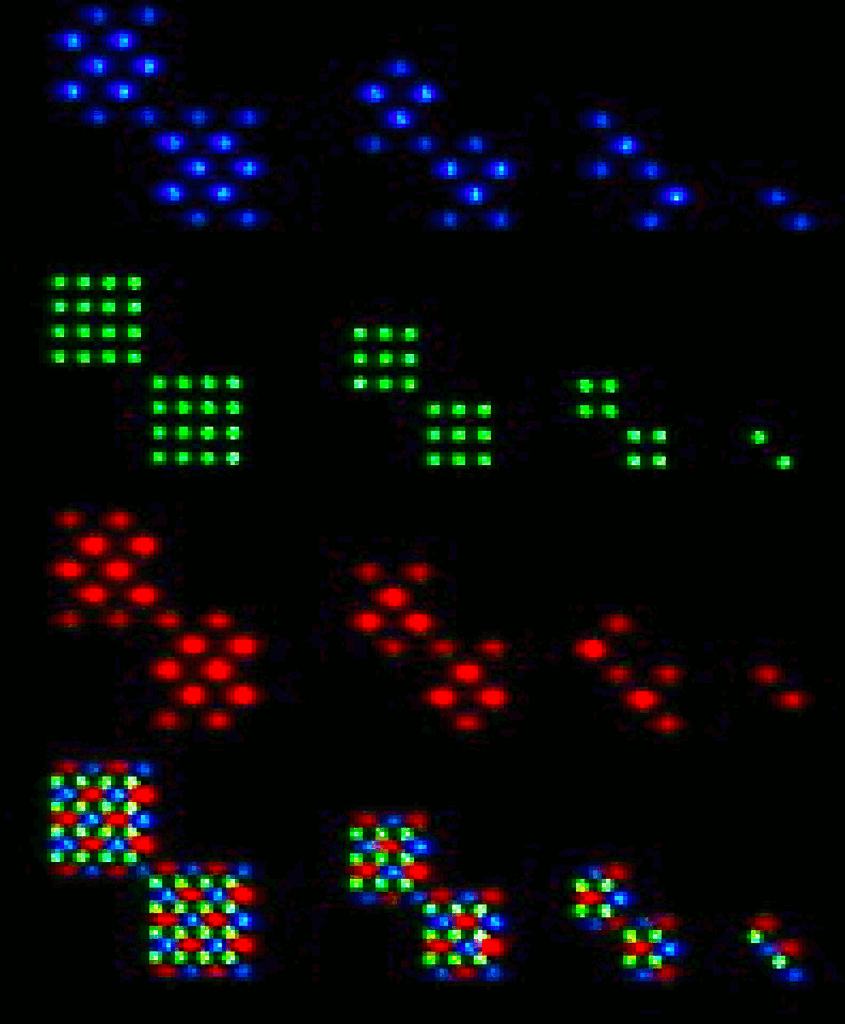 Above: An animated series of macro photos of my test patterns on a Pentile display.
Storage deep dive
TL;DR: An old scam has just gone mainstream, and people are going to lose their data.
I've always considered Amazon to be one of the reasonably safer online markets, and reasonably on-top of the scams. After seeing way too many of those too-good-to-be-true listings for USB storage on Amazon, I wanted to do some of my own testing to see if the market really had advanced that quickly, or if the scammers were getting through more easily now.
This was a win-win for me:
If the product was legitimate; I had some use-cases that would greatly benefit from cheap storage.
If not; I'd have some interesting content to post.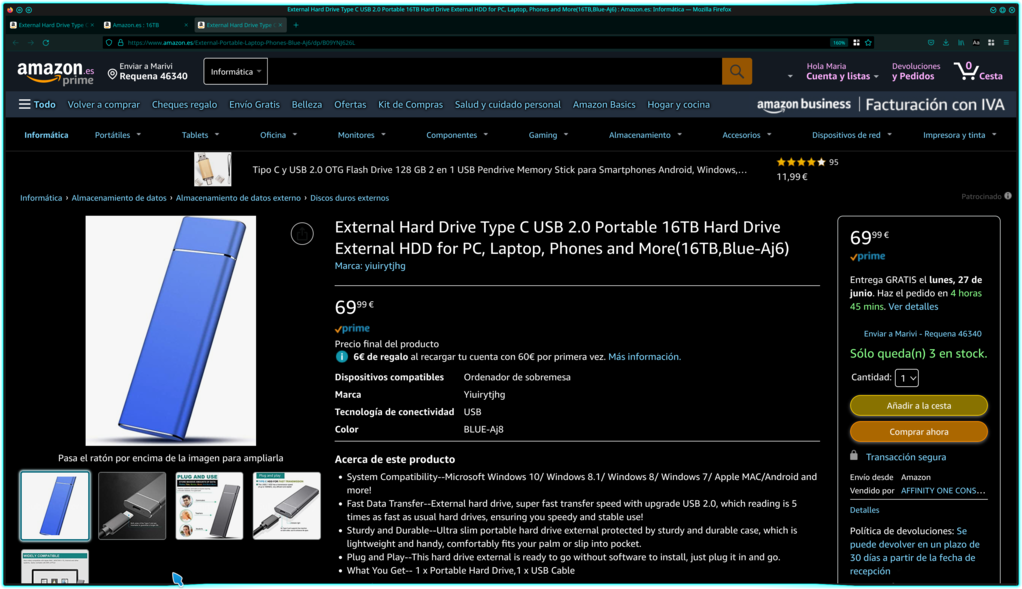 Above: A listing that has been removed, and since replaced many times over.
Home office
TL;DR Setting up my office to work for me.
One of the first things I did was re-do my office. It won't be for everyone, but I love it.
I use a couple of 4k projectors mounted to an overhead bar as my main display and have everything I need close to hand, but out of the way.
There have been a lot of changes since this post because I've continued to evolve the design. One of the most important changes is some strategically placed shielding so that I have have the window open during the day time without getting glare on the display. I've also added a whole heap of sound dampening.
The result is a home office where I can attain levels of productivity that I have never gotten close to in any form of shared office space.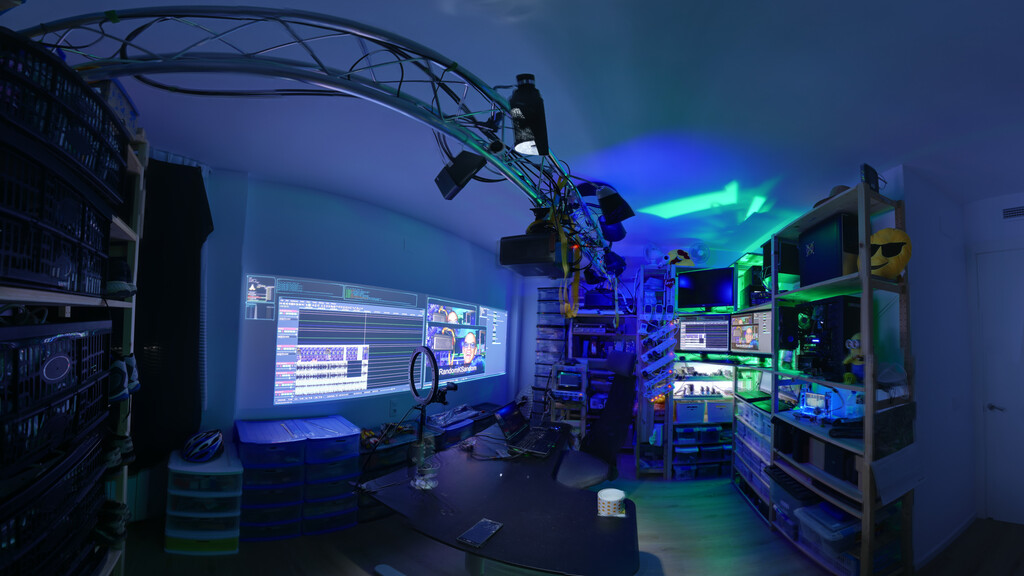 Above: A photo stitch of my office.