The problem
Sometimes the screen goes black. Often happening multiple times in short succession. And then other times when it's completely fine.
The work-around
Make sure that Adaptive brightness (within your Android display settings) is off.
Increase the brightness a little.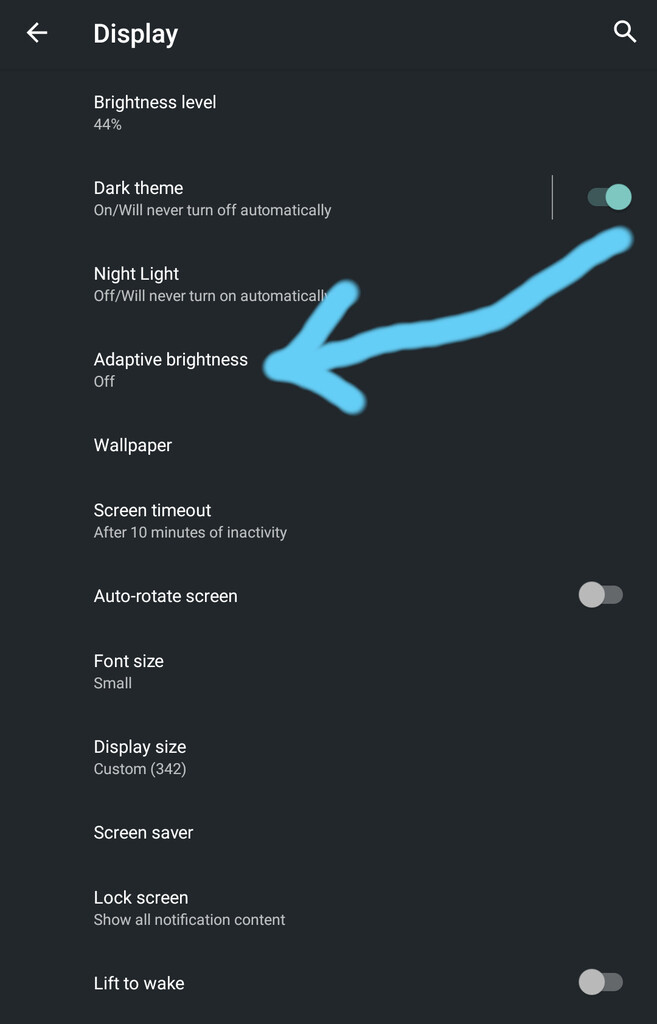 Above: A screenshot showing the adaptive brightness setting.
Why
Adaptive brightness adjusts the brightness of your screen according to the brightness of surrounding light.
Even when adaptive brightness is turned off, there appears to still be something that is messing with the screen brightness based on the ambient light. It appears to adjust it plus or minus a certain amount from where you set it. So when you set it down very low, the minimum brightness goes to 0. Therefore setting it to a slightly brighter setting prevents the problem from occuring.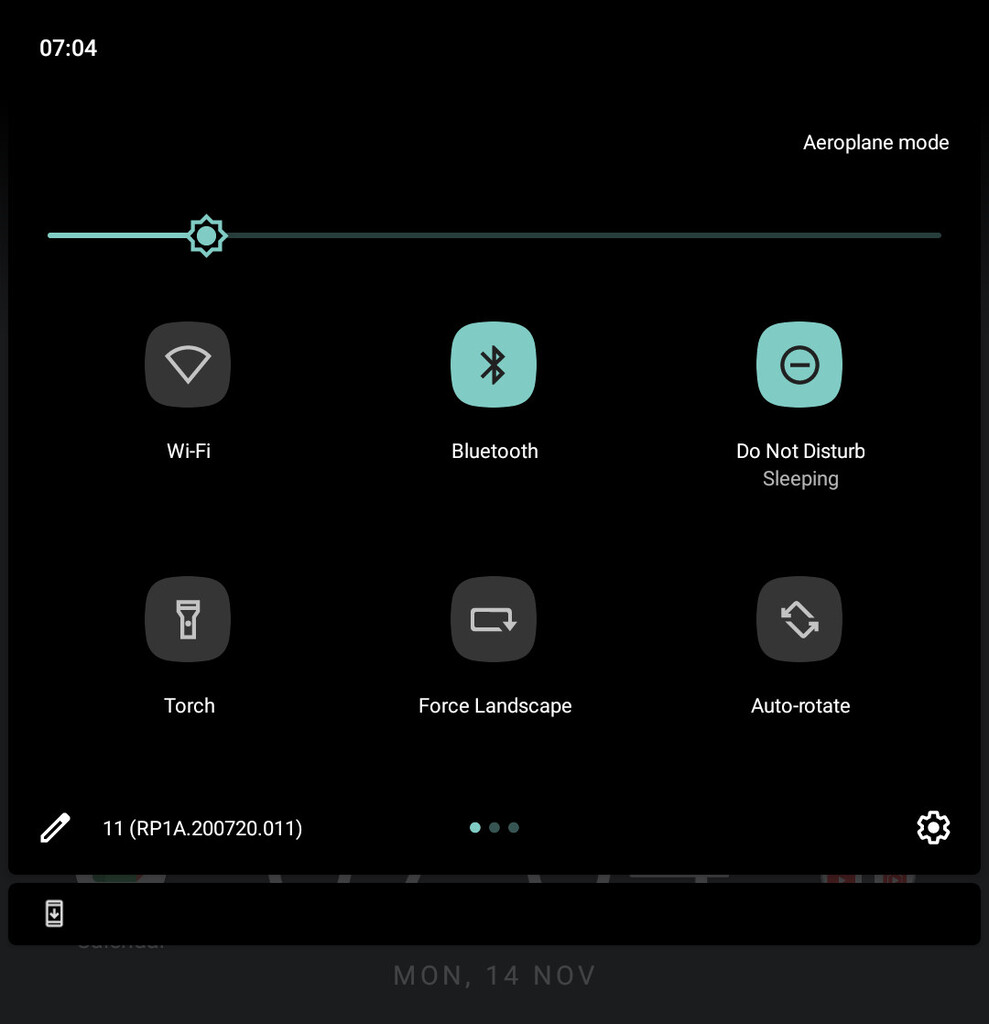 Above: A screenshot of the brightness slider that is visible when swiping down from the top of the screen.
I wouldn't be surprised if the bright flash that happens when waking the device, dissappears once this is fixed properly.
Getting the screen started again
Sometimes when this happens, the screen stays black for longer than I'm willing to wait. You can get around this by
pressing the lock button once.
Wait a second or two.
Unlock your phone normally.
Turn the brightness up a little.

You'll have a few seconds to do this before the what ever is interfering with the brightness makes it black again. The timing is inconsistent (it's probably checking on an interval, which doesn't necessarily correlate with when you unlocked the phone), so if you don't succeed the first time, don't worry, you'll probably get it on the next attempt.
Other methods
moogle, on the Astro discord, mentioned that another work-around is to install an app that manages the brightness instead. I haven't tried this myself.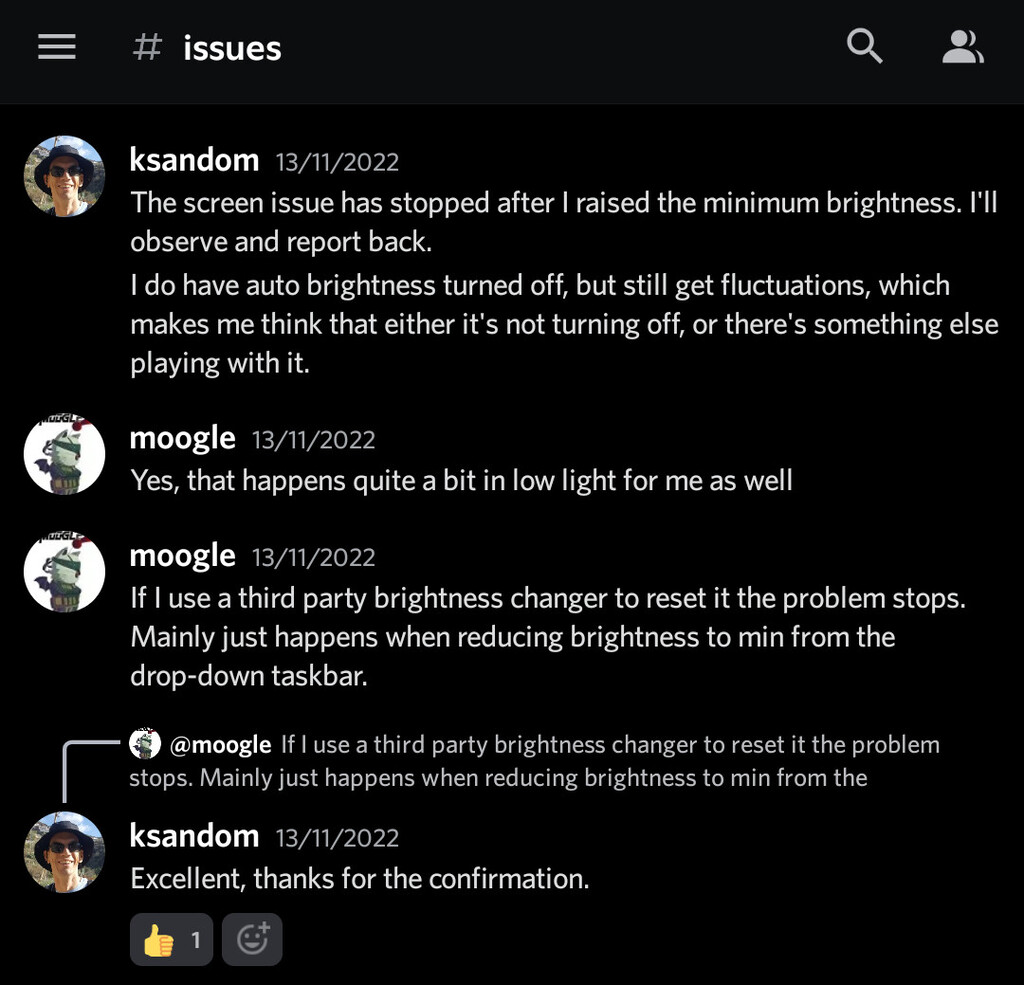 Above: A screenshot of the relevant conversation on discord.